Sunday, October 19, 2014
SILVER DUST will ensure the first part of Chris Slade, former AC/DC's drummer, at the Lapmouf Festival in Moutier (Switzerland) on Friday, November 21st, 2014.
Some other bands will be there as well:
Ticketcorner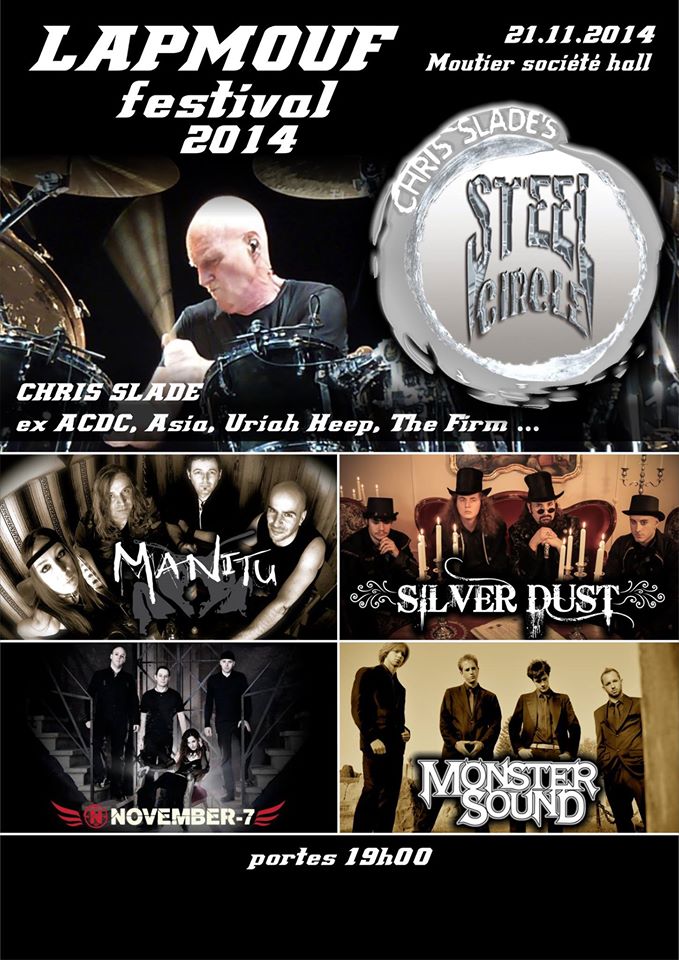 Sunday, August 10, 2014
SILVER DUST will officially introduce its new guitarist, Tiny Pistol, at the concert that will take place at the Braderie of Porrentruy on August 29th!
Tiny is none other than the guitarist of POISON HEIDI, a band that made a name for itself, especially by opening for ALICE COOPER at Rock Oz'Arènes in 2012.
Jean-Yves Rouillon aka "JAYER", guitarist/vocalist of the first hour of SILVER DUST, has decided to launch his own project. The band thanks him for these great times spent together on stage and wish him all the success he deserves! He will also be present at the concert on August 29th to interpret a last song with the band that wants to give him a dignified goodbye!
We are extremely pleased to welcome Tiny in the band.
Sunday, August 10, 2014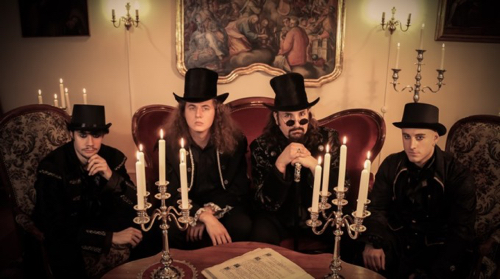 Find out the latest photo shooting of the band! Executed, again and again, by the awesome Romain Guélat! Thanks to Romain Gayot and Grégoire Etienne for having allowed us to use this beautiful place...
Friday, June 13, 2014
As part of Festi'neuch, SILVER DUST has been invited in the TV show "Couleurs locales" on RTS Un and has been interviewed by 20 Minutes. Check out these interviews here:
Monday, June 9, 2014
The video "So Let Me Now" is in play-list on 3 new TV channels: