Sunday, December 27, 2020
Here it is! Lord Campbell's famous guitar solo and his battle against the masked organist. We are looking forward to hearing your feedback!
Finally, who better than Lord Campbell to describe it and unveil the identity of the person playing the organist?
"I have always thought about the way to present a guitar solo that is different from anything seen before, while giving it a visual and theatrical aspect. With my different influences – classical, rock and electro –, it became a duet and I think it's close to my expectations. I hope you will enjoy watching this video, as much as I took pleasure in having imagined and designed it. Filmed at the Z7 in Pratteln (CH) during one of our European tours, this remains to my eyes one of my most beautiful achievements.

What I especially like in this video is the fact that I play both the guitarist and the organist. Indeed, it is actually me behind the plague doctor's white mask in this crazy battle. This sequence with the organist, mixed with live images, was actually shot in Porrentruy (CH), on the organ of the Jesuits' Church, by the talented production company metro prod. As you may know, it's always important to me to highlight our region and our beautiful town of Porrentruy.

Can you imagine that this part of the show has been touring Europe four times since 2016? After that, the reactions we got were extremely positive and it is true that many fans asked for an audio and video version. Now it's a done deal for the video!"

– Lord Campbell
Sunday, October 25, 2020
Dear fans,
One year ago, we were kicking off our European tour together with Moonspell and Rotting Christ. Needless to say, once more, that it was a fantastic experience! In the meantime, the situation has obviously changed worldwide and we are now going through challenging times, preventing us from hitting the stage and touring, in particular. Despite this, we of course don't forget you and we are sure we will go through this all together, hoping for better days to come soon.
Although we've been quite silent over the past weeks, we haven't been inactive. We are indeed thinking about new alternatives to move forward despite the current circumstances. We promised to keep you updated so here is some fresh news from Switzerland…
As mentioned previously, our new album is recorded and is now going through the last steps of mixing and mastering. While we were targeting to release it in early 2021, we have decided to wait. With the situation which is currently highly unpredictable, we believe it isn't the best time yet. Indeed, we want to make sure it will be released at the best possible moment for all of us, allowing you to come to see us across Europe. Of course, planning a European tour is impossible for the time being, hence the decision to wait a bit while closely monitoring how things evolve.
We were also supposed to film our new music video under the guidance of a talented French filmmaker whom we had the chance to meet during our last tour. The circumstances have unfortunately forced us to postpone it many times. Again, we are now waiting for better days to come to ensure we can film it in the safest conditions.
Despite this forced standstill, we are evaluating many options to stay as active as possible. We might have a few surprises to share in the upcoming months so stay tuned…
Last but not least, we want to thank you once more for your support. Many of you are catching up with us, sending us messages, listening to our music and making sure the Silver Dust's light keeps burning. This means a lot to us, thank you from the bottom of our heart!
Stay safe, stay healthy.
Yours,
Lord Campbell, Kurghan, Magma & Neiros
Monday, August 3, 2020
2020 is definitely a challenging year for bands, artists, crews, venues, fans and all of us personally. However, despite the uncertainty we have to live with, we are working hard to prepare the future. Needless to say that your continued and unfailing support means a lot and is greatly helping us to keep the light burning. Thank you for being there!
The new album, our fourth one, has been recorded over the past months and is now being mixed and mastered. We plan to release it in early 2021 and strongly hope that the situation will allow us to do so in the best possible conditions. We will of course keep you informed about this in the upcoming months. Stay tuned!
In parallel, we are working on our new music video that is going to be filmed in the upcoming weeks in our lovely town of Porrentruy (Switzerland) under the guidance of a talented filmmaker whom we had the chance to meet during our tour with Moonspell and Rotting Christ. Those are always great moments and we are very excited to start! We will share as much as we can with you on Facebook and Instagram (@silverdust_official - follow us!) so that you can live the experience with us. You might even get a few sneak peeks of our new costumes and new look...
We are looking forward to sharing that with you and, of course, we can't wait to go back on stage and see you again, hopefully soon.
Love,
Lord Campbell, Kurghan, Magma & Neiros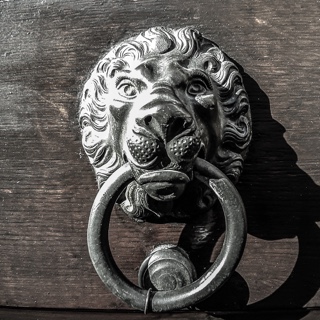 Sunday, April 5, 2020
We did it! Thanks to your support and your votes, Silver Dust will be at the Riverside Festival in Aarburg (CH) in late August!
We are looking forward to seeing you there and we can't wait to share the stage with Johnny Depp, Alice Cooper, Joe Perry, Sabaton and many more. Wow!
Meanwhile, please stay at home and stay safe! Thank you all!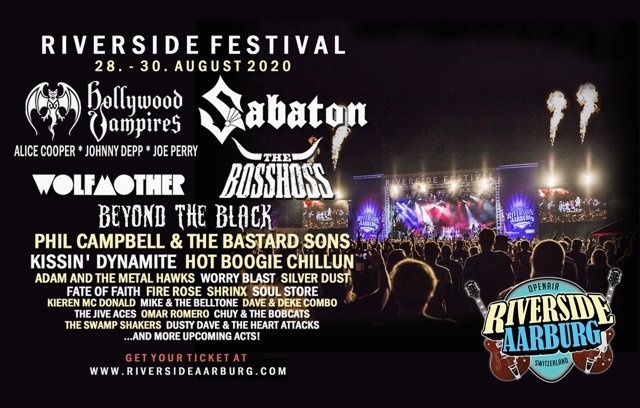 Tuesday, March 31, 2020
Due to the unprecedented situation, we regret to inform that the Rock The Night Festival, where we were supposed to play this summer, is cancelled.
The region of Madrid is unfortunately hard hit by the current COVID-19 outbreak and this was sadly the only available option for the organizers, as explained below in their official statement.
Needless to say that we were looking forward to going back to Spain but let's do it another time. Health has priority! With these few words, we would like to show our greatest solidarity towards everyone who is affected by the current pandemic. Our thoughts are with all of you!
Stay home! Stay safe!